Welcome To Celebrity Corner



Some Kewl Links To Visit




SpinnerGraphs
Signatrguy's Page

Live Auction Online,Autographs, Collectibles





Alabama P.O. Box 680529, Fort Payne, AL 35968-1606 1 year

Alan Alda 1122 S. Robertson Blvd. Los Angeles, CA 90035 7 days

Tim Allen 1122 S. Robertson Blvd. Los Angeles, CA 90035 6 months

Edward Asner P.O. Box 7407 Studio City, Ca 91604 5 days

Bea Arthur 2000 Old Ranch Rd. Los Angeles, CA 90035 3 months




Bob Barker 5730 Wilshire Blvd, Suite 475, Los Angeles, CA 90036 29 days

BOZO WGN-TV,2501 W. Bradley PL., Chicago, IL 60618 7 days

Halle Berry 1122 S. Robertson Blvd.,Los Angeles, CA 90035 3 months

David Brenner 42 Downing Street, New York, NY 10014 11 days

Beth Broderick c/o Paramount Pictures, Sabrina The Teenage Witch 5555 Melrose Avenue T-35., Los Angeles CA 90038-3197 35 days

Charles Bronson c/o Zuleika Farm P.O. Box 2644 Malibu, CA 90265 68 days

Brooks & Dunn 706 18th Avenue South Nashville, Tn 37203 5 days

Ruth Buzzi 2309 Malage Road, Los Angeles, CA 90069 10 days



Art Carney 143 Kingfisher Lane Westbrook, Ct 06498 6 days

Dixie Carter P.O. Box 1980 Studio City, CA 91614 15 days

Drew Carey c/o Warner Bros 4000 Warner Blvd.Burbank, CA 91522 7 months

Chevy Chase 17492 Camino de Yatasto Pacific Palisades, CA 90272 38 days

Mark Chestnutt 1106 16th Ave, South, Nashville, TN 37212 8 days

William Christopher P.O. Box 50700 Pasadena, CA 91115-0700 168 days

Hillary Clinton From E-mail 28 days

Bill Cosby P.O. Box 4049 Santa Monica, CA 90411 21 days

Lorianne Crook c/o Jim Owens & Associates,Inc. 1525 McGavock St. Nashville TN 37203-3131 10 days

Tony Curtis 11831 Folkstone Lane, Los Angeles, CA 90077 16 days



Charlie Daniels 17060 Central Pike, Lebanon, TN 37087 10 days

Doris Day P.O. Box 223163 Carmel, CA 93922 30 days

Richard Dawson 5750 Wilshire Blvd, Los Angeles, CA 90036-3697 57 days

Dom Deluise 1186 Corsica Dr. Pacific Palisades, CA 90272 26 days

Robert DeNiro Tribeca Prod,375 Greenwich St.New York, NY 10013 120 days

Brian Dennehy 121 N. San Vincente Beverly Hills, CA 90211 60 days

Joyce Dewitt 1250 6th Street #403, Santa Monica, CA 90401 60 days

Phyllis Diller 163 Rockingham Dr. Brentwood, CA 90049 25 days

Fran Drescher 9336 W. Washington Blvd. Culver City, CA 90232 105 days

Richard Dreyfuss 2809 Nichols Canyon, Los Angeles, CA 90046 8942 Wilshire Blvd.,Beverly Hills, CA 90211 20 days

Robert Duvall P.O. Box 520 The Plains, VA 22171-0520 2 months




Clint Eastwood 4000 Warner Blvd.,#16 Burbank,CA 91522 7 months

Barbara Eden P.O. Box 5556 Sherman Oaks, CA 91403 125 days

Jenna Elfman 7920 Sunset Blvd.,Suite 401. Los Angeles, CA 90046 30 days



Mike Farrell 14011 Ventura Blvd. Sherman Oaks, CA 91423 12 days

John Force 23253 East La Plama Ave, Yorba Linda, CA 92687 15 days



Andy Garcia 10100 Santa Monica Blvd.25th Floor Los Angeles,CA 90067 30 days

James Garner 33 Oakmont Dr. Los Angeles, CA 90049 29 days

Richard Gere 9696 Culver Boulveard,Suite 203 Culver City,CA 90232 85 days

Scott Glenn P.O. Box 1018 Ketchum, ID 83340 7 months

Sharon Gless 4709 Teesdale Ave. Studio City, CA 91604 45 days

Jeff Goldblum 8033 Sunset Blvd.,Suite 367 Los Angeles, CA 90046 10 months

Robert Goulet 2700 E.Sunset Rd.Suite C-27, Las Vegas,Nevada 89120 14 days

Richard Greico 95 Public Square, Room 304 Watertown, NY 13601 5 days



Buddy Hackett 800 Whittier Dr. Beverly Hills, CA 90210 10 days

Melissa Joan Hart 2040 Avenue Of The Stars, Los Angeles, CA 90067 19 days

Veronica Hamel 129 N. Woodburn, Los Angeles, CA 90049 26 days

Charlteton Heston 2859 Coldwater Canyon, Beverly Hills, CA 90210 28 days

Evander Holyfield P.O. Box 1385 Red Oak, GA 30272 6 days

Bob Hope 10346 Moorpark Street, North Hollywood, CA 91602 33 days

Anjelica Houston "Lost Address" 7 Months



Samuel L. Jackson 955 South Carillo, Suite 300, Los Angeles CA 90048 5 months

Elton John 8900 Wilshire Blvd Suite 370 Beverly Hills, CA 90211 30 days

George Jones 1005A Lavergne Circle Hendersonville, TN 37075 27 days

James E. Jones 6310 San Vicente Blvd,Suite 340 Los Angeles,CA 90048 6 months

Jenny Jones 454 N. Columbus Drive, 4th Floor, Chicago, IL 60611 7 days

Naomi,Ashley & Wynonna Judd, P.O. Box 682068, Franklin, TN 37068 12 days



Werner Klemperer 44W. 62nd st. 10th Floor,New York,NY 10023 5 months



Tracy Lawrence 1100 17th Avenue South, Nashville TN 37212 12 days

Kelly LeBrock P.O. Box 57593 Sherman Oaks, CA 91403 18 days

Jack Lemmon 141 El Camino Dr. Suite 201, Beverly Hills, CA 90212 15 days

Tea Leoni 2300 W. Victory Blvd. #384,Burbank, CA 91506-1200 16 days

Patti Loveless 1212 16th Avenue South Nashville, Tn 37203 10 days



Rue McClanahan c/o The Gersh Agency,130 West 42nd St.NY NY 10036 62 days

Shirley Maclaine 25200 Old Malibu Road, Malibu CA 90265 27 days

Barbara Mandrell P.O. Box 620 Hendersonville, TN 37077-0620 84 days

Cheech Marin 1122 S. Robertson Blvd., Los Angeles, CA 90035 5 months

Kathy Mattea P.O. Box 158482 Nashville, TN 37215 9 days

Tim Mcgraw 209 Tenth Ave. South., Suite 229 Nashville, TN 37203 15 days

Burgess Meredith P.O. Box 757 Malibu, CA 90265 20 days Deceased 9/9/97

Eddie Murphy 152 west 57th St.,47th FL, New York, NY 10019 8 months



Craig T. Nelson 9171 Wilshire Blvd #436 Beverly Hills CA 90210 4 months

Leslie Nielson 1622 Viewmont Dr. Los Angeles, CA 90069 10 days

Leonard Nimoy 2300 W. Victory Blvd.,#C-384 Burbank CA 91506-1200 28 days




Carroll O'Connor 30826 Broad Beach Road, Malibu, CA 90265 7 months

Park Overall 4843 Arcola Ave. N. Hollywood, CA 91601 75 days



Joe Pesci P.O. Box 6 Lavallette, NJ 08735 11 days

Lou Diamond Phillps 11766 Wilshire Blvd, #1470, Los Angeles CA 90025 75 days

Markie Post 10153 1/2 Riverside Dr.Suite 333 Toluca Lake,CA 90049 63 days



Randy Quaid 270 N. Canon Dr. Suite 1064, Beverly Hills, CA 90210 90 days



Confederate RailRoad P.O. Box 128185, Nashville, TN 37212-8185 45 days

Robert Redford 1101-E Montana Avenue, Santa Monica, CA 90403 14 days

Kenny Rogers P.O. Box 100 Route 1, Colbert, GA 30628 18 days

Wayne Rogers 11828 La Grange Avenue Los Angeles, Ca 90025 8 days

Al Roker From E-Mail 7 days

Joan Rivers P.O. Box 49744 Los Angeles, CA 90049 30 days

Geraldo Rivera Received From E-mail 12 days



Pat Sajak 3400 Riverside Dr.,2nd Fl Burbank, CA 91505 7 days
Susan Sarandon 1 year
Tom Snyder From E-mail 6 days

Martin Sheen 6916 Dume Drive Malibu, CA 90265 54 days

Sinbad c/o Afros & Bellbottoms Prod. 11330 Ventura Blvd., Studio City, CA 91604 27 days

Ray Stevens 1707 Grand Avenue Nashville, Tn 37312 4 days

George Strait P.O. Box 2119 Hendersonville, TN 37077 30 days

Kevin Spacey 120 W. 45th Street 36th Floor, NY,NY 10036 7 months


Mel Tillis P.O. Box 1626 Branson, MO 65616 10 days

Randy Travis P.O. Box 121712 Nashville, TN 37212 3 days

John Travolta 1504 Live Oak Lane, Santa Barbara, CA 93105 28 days

Alex Trebek 10202 W. Washington Blvd.,Culver City,CA 90232-3195 60 days



Dick Van Dyke 23215 Mariposa De Oro, Malibu CA 90265 4 months

Jim Varney 1200 McGovock Street, Nashville, TN 37203 1 Year



Denzel Washington 4701 Sancola Toluca Lake, CA 91602 66 days

Robin Williams 1100 Wall Rd., Napa, CA 94550 78 days

Hank Williams Jr. Highway 79 East Box 1350 Paris, TN 38242 63 days

Bruce Willis 1122 S. Robertson Blvd. Los Angeles, CA 90035 4 months


The Above Addresses Worked For Me So enjoy!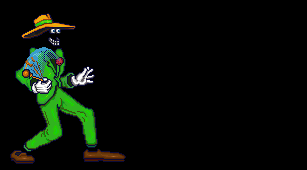 A FEW E-MAIL ADDRESSES THAT WORK!!


Thanks For Stopping In!







Click Here To See Bad Addresses


LE FastCounter
Since August 97

This Site Last Updated 04/12/01 !!

If You Would Like To Have Your Link Added To This Page, Send Your URL & Banner If You Have One!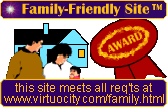 This Autograph Collectors Ringsite owned byrafterman1@tripod.net.
[Preveious 5 Sites|Skip Previous|Previous|Next|Skip Next|Next 5 Sites|Random Site|List Sites|Want to know more about the Autograph Ring?Click Here!]
This CelebAddress Ring site owned by rafterman.
[ Previous 5 Sites | Previous | Next | Next 5 Sites | Random Site | List Sites ]
Click on the graphic to vote for this
page as a Starting Point Hot Site